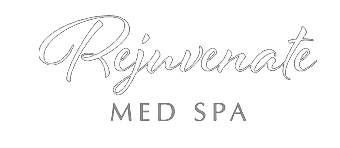 Our 2023 Black Friday Sale has ended.





Questions about your order?
Shop & save big this Black Friday on the most popular treatments and skincare products of 2023. Pamper yourself, or spoil the ones you love.
Terms & conditions apply.
Consult with our team to determine the right treatment plan for you.

Skin Tightening Specials

SAVE $2000 on Ultherapy Full Face + Neck

Ultherapy is a safe, non-invasive treatment that uses focused ultrasound to naturally tighten and lift the skin in its deeper layers. Ultherapy builds your own collagen and elastin for a natural look.

Finance: $250/month

Buy 2 VirtueRF Microneedling Treatments, Get 1 Treatment FREE

Virtue RF Microneedling (RFM) helps remodel and repair skin from within. It offers advantages such as improved skin elasticity, decrease in fine lines and wrinkles, and refinement of skin texture.

Save: $750.00
Body Contouring Specials

CoolSculpting $450/cycle

CoolSculpting is the world's most popular non-invasive fat reduction treatment for stubborn pockets of fat that are typically resistant to exercise or diet. You can continue enjoying your daily activities after this no-downtime procedure.

Price: $1800 (4 cycles)

Save: $300/cycle

Finance: $150/month

Excluding the Advantage Plus applicator.
Injectable Specials

Save Big on All Neuromodulators!

$11/unit for Botox

$10/unit for Dysport, Xeomin, and Jeaveau

Neurotoxin, known as wrinkle relaxers, can effectively reduce the appearance of wrinkles, particularly in areas like the forehead, crow's feet, and frown lines. Also effective for relaxing overactive muscles that can cause gummy smile, clenching or teeth grinding, and tight trapezius muscles.

Save: 10% on Botox

Save: 20% on Dysport, Xeomin, and Jeavau

Finance: $33.33/month

Minimum purchase of 40 units. To be used in the same visit. Must be used by Dec 30, 2023.

Buy 2 Syringes, Get 1 Syringe FREE on Select Dermal Fillers

Dermal fillers enhance facial contours, address volume loss, and smooth out fine lines to achieve a more youthful appearance.

New Treatment Available!

SkinVive - 2 Syringes for $550

Skinvive is a microdroplet hyaluronic acid dermal filler. Its main purpose is to improve skin hydration and overall skin health which topical products or other treatments cannot normally achieve.

Save: $100
Skin Resurfacing + Laser Special

Combination Treatment of Fractional Laser + IPL (Full Face + Neck)

Fractional laser enhances skin's luminosity, refines pores, and improves texture. On the other hand, IPL focuses on brown and red pigmentation, addressing concerns like sunspots and broken capillaries.

Price: $1350

Save: $450

Finance: $112.50/month

Treatment must be performed on same visit.
Skincare Specials

20% OFF All Skincare Brands

Indulge in results-driven, medical-grade skincare products designed to protect your skin and compliment your treatments.
Gift Card Specials

Buy $100+ in Gift Cards, Receive $20 BONUS Credit

Terms and conditions apply.

Buy Now, Pay Over Time

We offer financing as low as 0% on treatments. Please call the clinic to learn more.

EASY AND SAFE. NO HIDDEN FEES.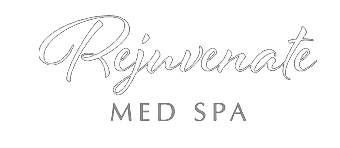 Clinic Hours:
Monday: 10AM - 7PM
Tuesday: 10AM - 5PM
Wednesday: 10AM - 5PM
Thursday: 10AM - 7PM
Friday: 10AM - 5PM
Saturday: Closed
Sunday: Closed